A Romantic Flower Journey in Korea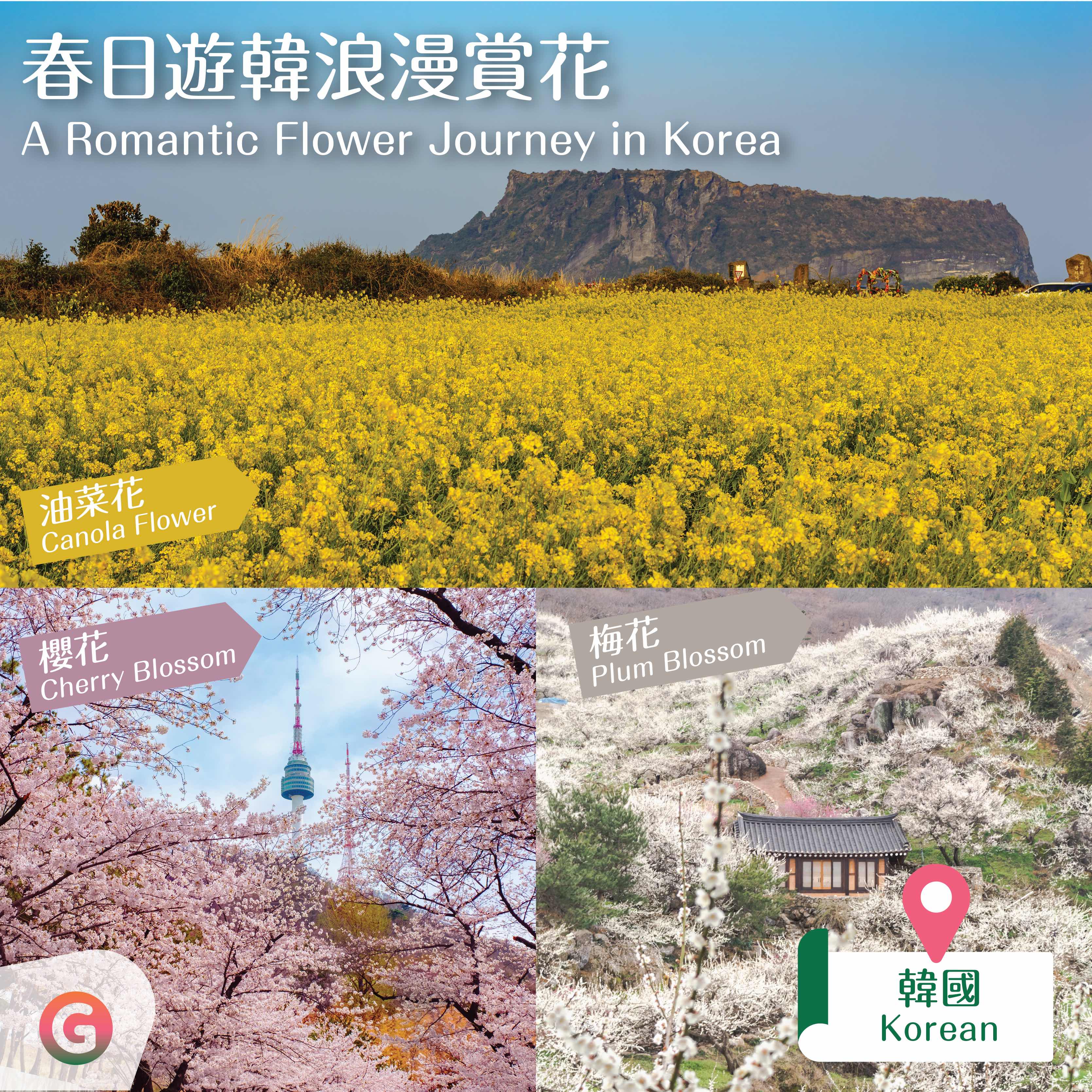 Republic of Korea
By Shared from Visit Korea
10 Jan 2023
Spring flower viewing
It's always a great time to visit Korea in Spring. 
The biting cold wind in winter, which seems to be unyielding, gradually recedes with the arrival of spring, and the trees that have survived the cold winter bloom bright flowers one after another, conveying the message of the arrival of spring. Winter jasmine, rhododendron, and cherry blossoms are the most familiar spring flowers to Koreans, and their presence also announces the arrival of spring in Korea. Among them, winter jasmine and rhododendron have similar flowering periods, and they always rush to tell everyone the beginning of spring. When all kinds of spring flowers bloom one by one, the flowers are small and the colors are not bright enough, giving people the impression of being delicate; but when the whole piece is in full bloom, people can feel the full and vibrant energy of spring.
Camellia
Rhododendrons, the fun of mountaineering in spring
Korea's mountains change their look every spring when they are covered with a glorious carpet of rhododendrons. From deep pink to white, clusters of various colors compete to cover the entire mountain, showing a strong sense of presence. Rhododendron has been one of the spring flowers loved by Koreans since ancient times. It is not only used to make rice cakes, but also used to make wine or flower cakes. In ordinary farmhouses, it is also often used as a first-class ornamental flower for decoration beside the garden pond, and it has a wide range of uses. It can grow well in forests and rocky ridges near general communities, showing amazing tenacity and vitality.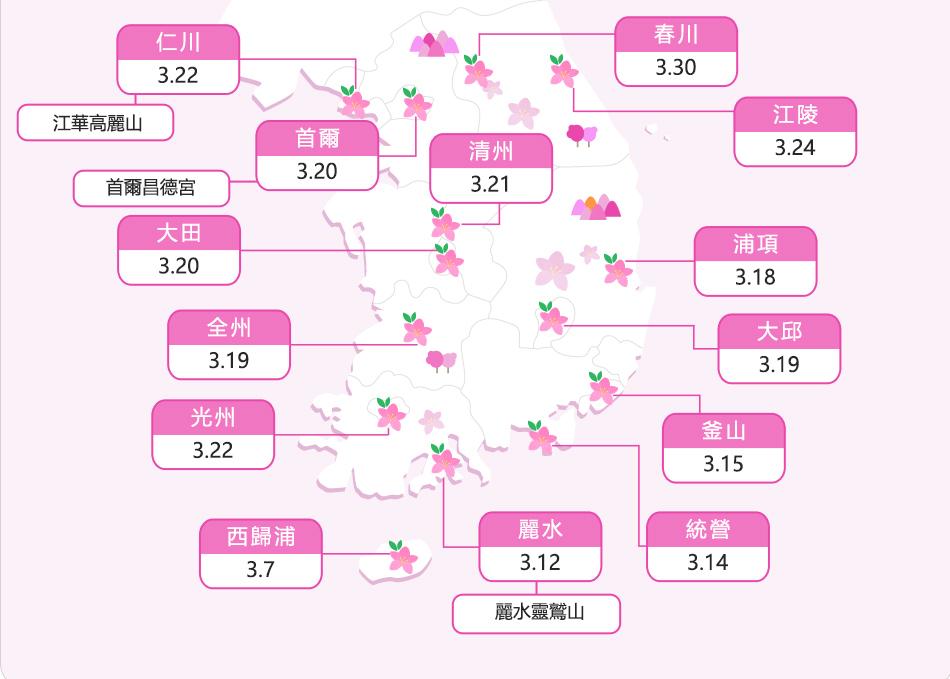 Sakura, a symbol of sweet spring
Cherry blossoms are a symbol of spring, whether they are blooming all over the sky or falling flowers, there is no more brilliant and popular petite than her. When the breeze blows, it flies around, and when it rains slightly, it falls to the ground. Such a sensitive characteristic is also one of the reasons why cherry blossoms are loved. The shorter the flowering period, the more worthwhile it is to take a long way to enjoy the cherry blossoms.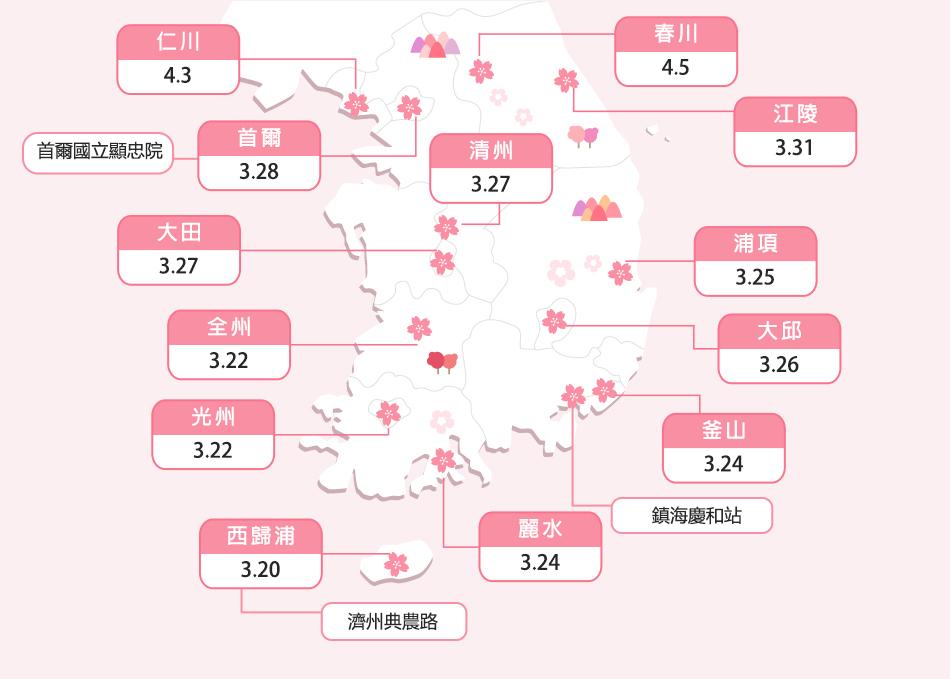 The photos of the article are reproduced from Visit Korea. For more details, see refer to Visit Korea.
https://big5chinese.visitkorea.or.kr/cht/ATT/3_1_view.jsp?cid=2811380