【GreaterDive】A Leisurely Summer: ​ One Day Trip Itinerary of the Summer Fun in the Republic of Korea
Weather forecast of Republic of Korea
09/27
WED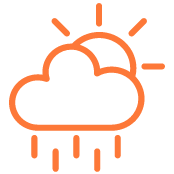 09/28
THU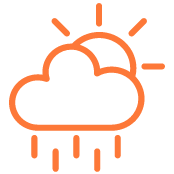 09/29
FRI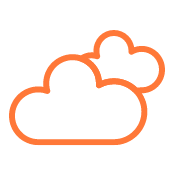 09/30
SAT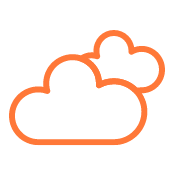 10/01
SUN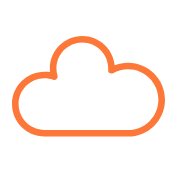 Share the article: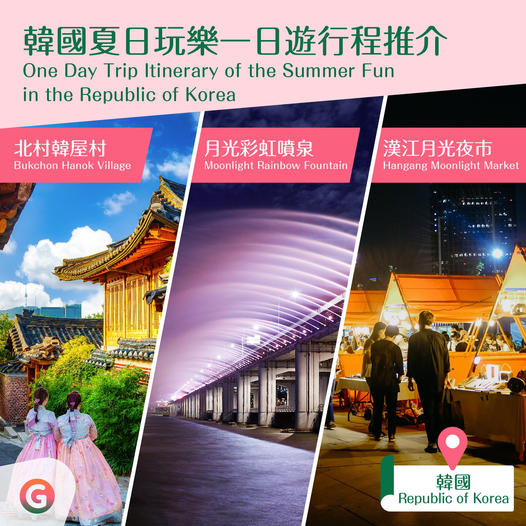 Republic of Korea
By GreaterGo Editor
15 Aug 2023
A Leisurely Summer: ​ One Day Trip Itinerary of the Summer Fun in the Republic of Korea
When you travel to the Republic of Korea, do not just focus on a busy itinerary filled with food, shopping, and entertainment. Take a slower pace, discover and experience the country's rich culture and scenic beauty, unveiling the diverse charms of Seoul day and night!
​
Daytime: Bukchon Hanok Village
With a history spanning over six centuries, Bukchon Hanok Village was once a noble residential area and still preserves traditional Korean hanok buildings. You can take a leisurely walk through its quaint streets, admiring the culture and the beauty of Bukchon.
​
Dusk: Moonlight Rainbow Fountain
The Hangang River in Seoul is renowned for its romantic night views. Among them, the Moonlight Rainbow Fountain on the Banpodaegyo Bridge steals the spotlight. This magnificent fountain show, synchronised with music and lights, will present you with a splendid water dance performance!
​
Evening: Hangang Moonlight Market
After enjoying the night views, it is great to head to the night market! From 16 September to 22 October 2023, the Hangang Moonlight Market will be held at the Yeouido Hangang Park, featuring food trucks and handmade craft stalls. Don't miss this delightful opportunity!
-
Follow our latest one-stop tourism resource platform【GreaterGo】for more information and inspirations to satisfy your wanderlust!
Korea Travel