[Slow travel guide of The Greater Bay Area] Xiguan Mansion, Yongqing Fang Cultural and Creative District & Shangxiajiu Pedestrian Street: Experience life in Guangzhou|GreaterGo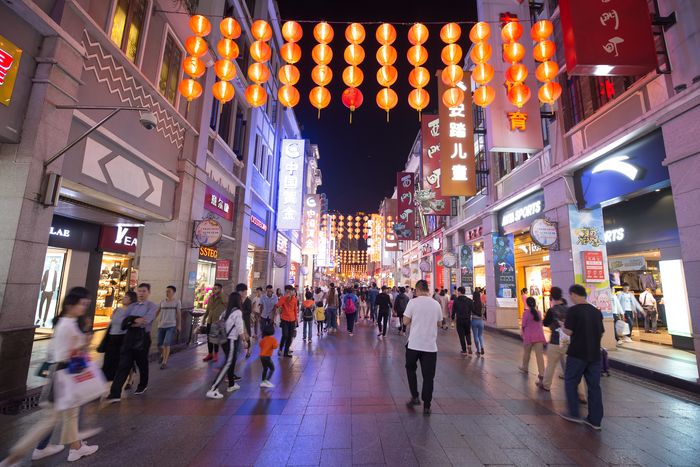 Hong Kong
By GreaterGo Editor
21 Dec 2022
[Slow travel guide of The Greater Bay Area] Xiguan Mansion, Yongqing Fang Cultural and Creative District & Shangxiajiu Pedestrian Street: Experience life in Guangzhou
Lingnan culture has a long history. If you want to find its roots, you must start in Guangzhou. The Cantonese language we speak daily, tea-drinking culture and Cantonese opera are all inextricably linked to Guangzhou. Together with Greater Go, let's explore Guangzhou and discover the profound Cantonese culture.
 
Old Guangzhou Local Experience 1. Xiguan Mansion
To experience old Guangzhou, you must go to Xiguan Folk Customs Museum. Converted from a typical Xiguan Mansion, the museum is one of the few well-preserved mansions. Guangzhou was the first trading port in China to open to the world, and many people in business traded here. Traditionally, Xiguan Mansions were homes built by wealthy businessmen at that time.
Once you step into the house, you can already feel the place's grandeur with the exquisite decorations reinforcing the atmosphere. You could even touch the Xiguan interior design features, such as brick doors, blue bricks, stone foundations and the Manchuria windows. The museum also demonstrates the house owner's lifestyle and customs before. Walking around the house is like turning back the clock; the life of the "Xiguan young master" is presented.
Old Guangzhou Local Experience 2. Yongqing Fang Cultural and Creative District
Yongqing Fang is one of the latest "instagrammable" spots in Guangzhou. Located in the middle section of Enning Road in the old city of Guangzhou, it was converted into Yongqing Fang Cultural and Creative District through Guangzhou's old city renovation project. The district is filled with the essence of the traditional Xiguan. Not only does it bring you to experience the conventional Lingan old lanes, but it also introduces a variety of handicraft stores, independent bookstores, art exhibition spaces and young people's favourite bubble tea shops and coffee shops.
Last but not least, the former residence of famous actor Bruce Lee is also located inYongqing Fang. The exhibition in residence uses 3D motion projection to recreate every single move of Bruce Lee's kung fu, allowing you to understand more about his life.
Old Guangzhou Local Experience 3. Eating in Guangzhou
If you are craving delicacy during the trip, you should visit Shangxiajiu Pedestrian Street. The old Chinese saying "Eating in Guangzhou" suggests that Guangdong is famous for its delicious Cantonese cuisine. The Shangxiajiu Pedestrian Street offers all kinds of delicacies. You could enjoy the Cantonese flavours from dawn to dusk there. For example, "one bowl and two pieces" served in well-known old tea houses and special snacks such as double-boiled milk pudding and ginger milk curd. Walking along the pedestrian street, you could taste all the flavours of Guangzhou.
GreaterGo - The GBA Travel Tips
Q1. How to travel from Hong Kong to Guangzhou?
You may get to Guangzhou by the high-speed rail, direct bus or intercity train.