【GreaterGo】Launching Ceremony and Symposium on "The Trades Join Hands to Foster Tourism Recovery" was successfully conducted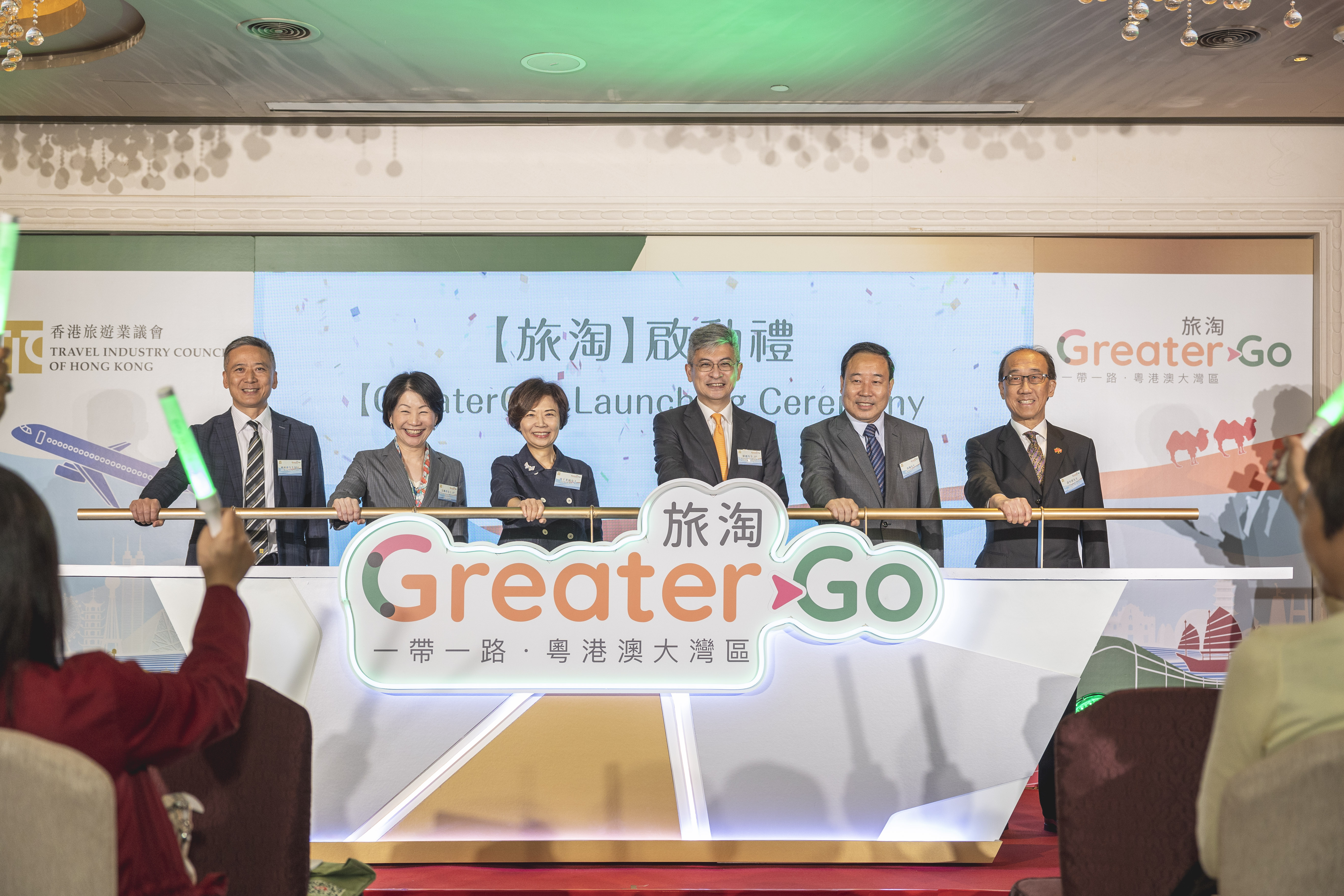 Hong Kong, China
By GreaterGo Marketing & Promotion
17 Mar 2023
【GreaterGo】Launching Ceremony and Symposium on "The Trades Join Hands to Foster Tourism Recovery" was successfully conducted
The TIC held an event of【GreaterGo】Launching Ceremony and Symposium on "The Trades Join Hands to Foster Tourism Recovery" on 15 March 2023 in an "online + offline" format, attracting nearly 300 attendees to participate in person and online.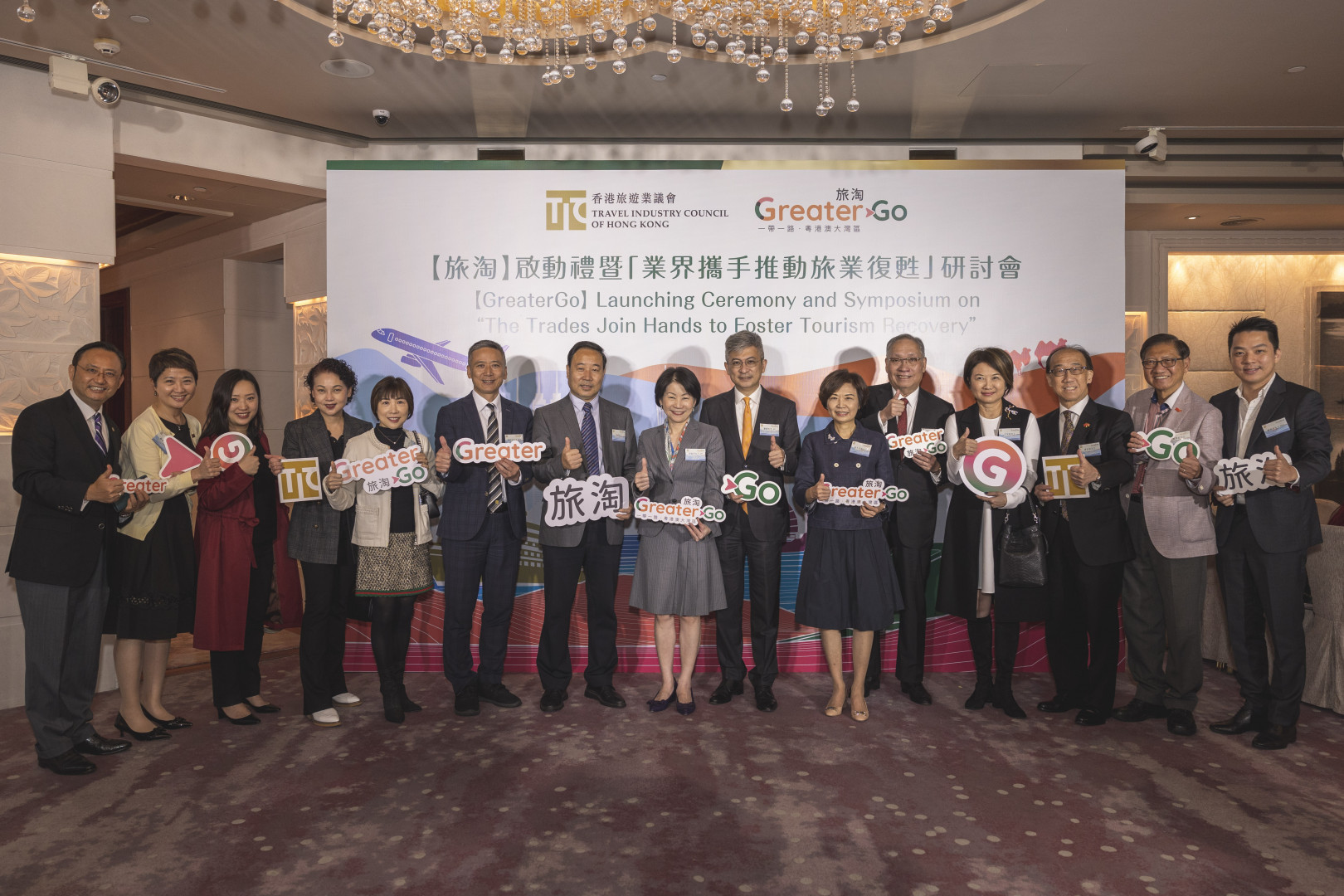 Mr Raistlin, JP (Acting Secretary for Culture, Sports and Tourism Bureau, HKSAR Government), Ms Vivian Sum JP (Commissioner for Tourism, Tourism Commission), Mr Zhang Dong (Director of the Asia Tourism Exchange Center Ltd) and the Hon Yiu Pak Leung MH (Legislative Councillor - Functional Constituency, Tourism, Legislative Council) were the Guests of Honour. Accompanied by the TIC Chairman Mrs Gianna Hsu, all the Guests of Honour conduced the【GreaterGo】Launching Ceremony together.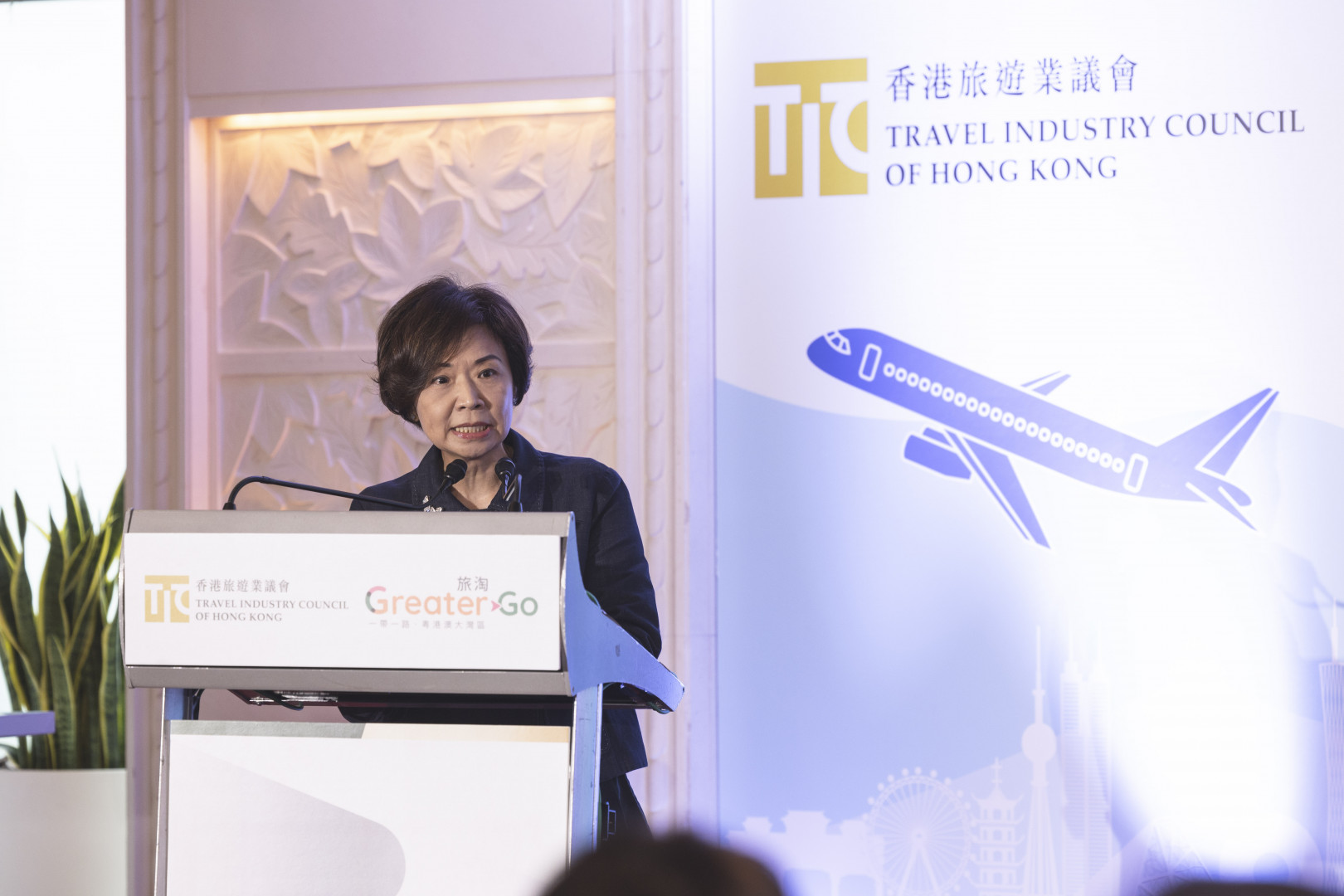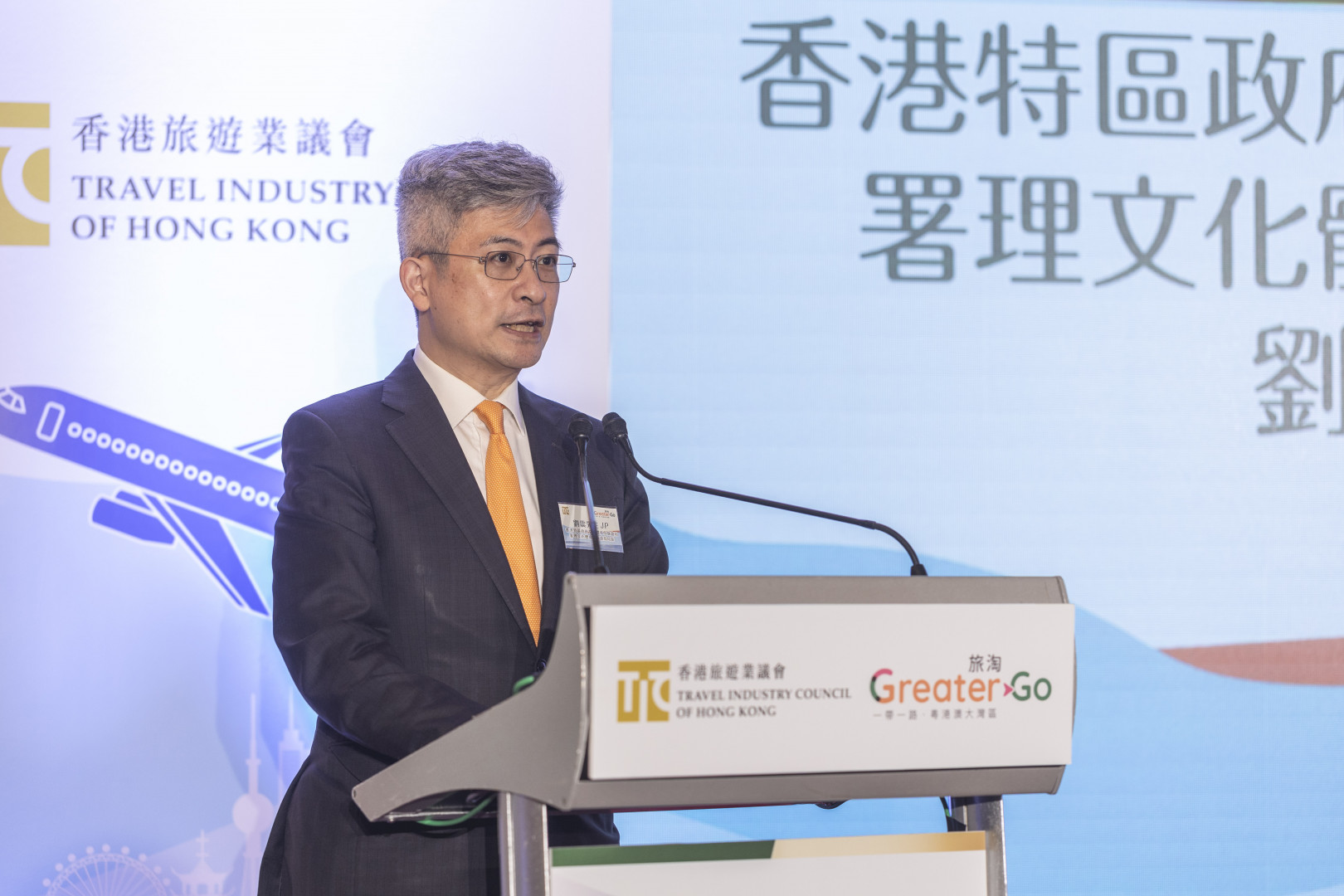 TIC Executive Director Ms Fanny Yeung introduced【GreaterGo】functions and promotional offers, as well as the latest news that benefit for the trades, including the announcement of the arrangements to cooperate with the Tickets Giveaways Campaign launched by Hong Kong International Airport in March 2023. The representative of Asia Tourism Exchange Center also conducted a sharing of a forecast report regarding the tourism market among Hong Kong and Macau in 2023.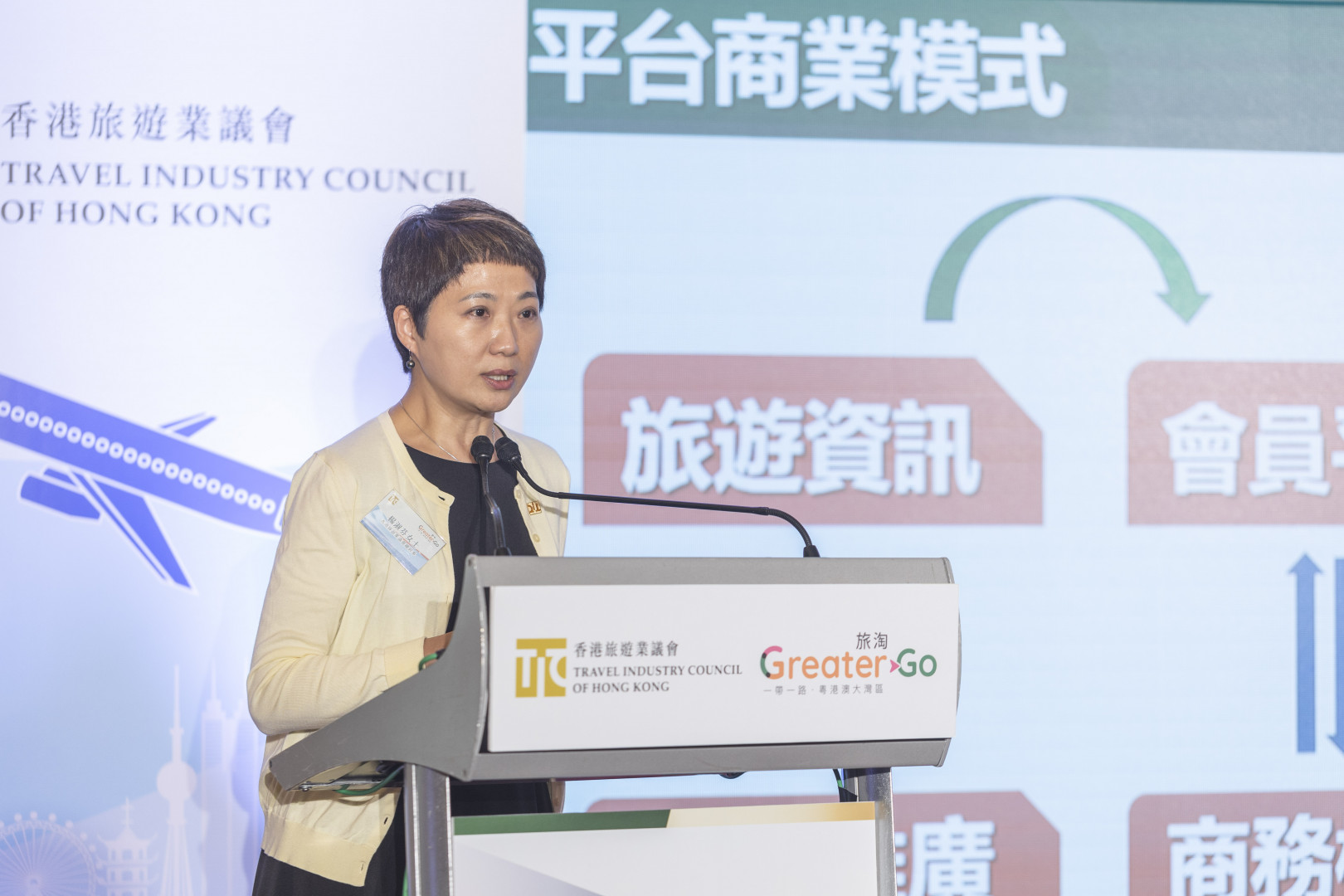 The Hon You served as the moderator during the Symposium. The TIC invited guest speakers including Mr Tommy Tam (Convenor of TIC Working Group on Web-based Tourism Resource Platform on Belt & Road Related Countries and Regions and Guangdong-Hong Kong-Macao Greater Bay Area Cities), Mr Raymond Yip (Executive Vice Chairman, Belt & Road Global Development Alliance (2019-2022), Chief Representative, Hainan IEDB Hong Kong Branch, Chief Liaison Officer, Guangzhou Nansha Service Centre in Hong Kong, Former Deputy Executive Director, Hong Kong Trade Development Council), Ms Rosalind Siu (President of the Hong Kong Association of Amusement Parks and Attractions) and Ms Annie Leung (General Manager, Marketing & Customer Experience, Hong Kong Transport Services, MTR Corporation Limited) to share their predictions on future tourism development and their promotion strategies and work planning under the current gradual resumption of the market.