【GreaterDive】Foshan Ancestral Temple - A Magnificent Northern Song Dynasty Monument 👣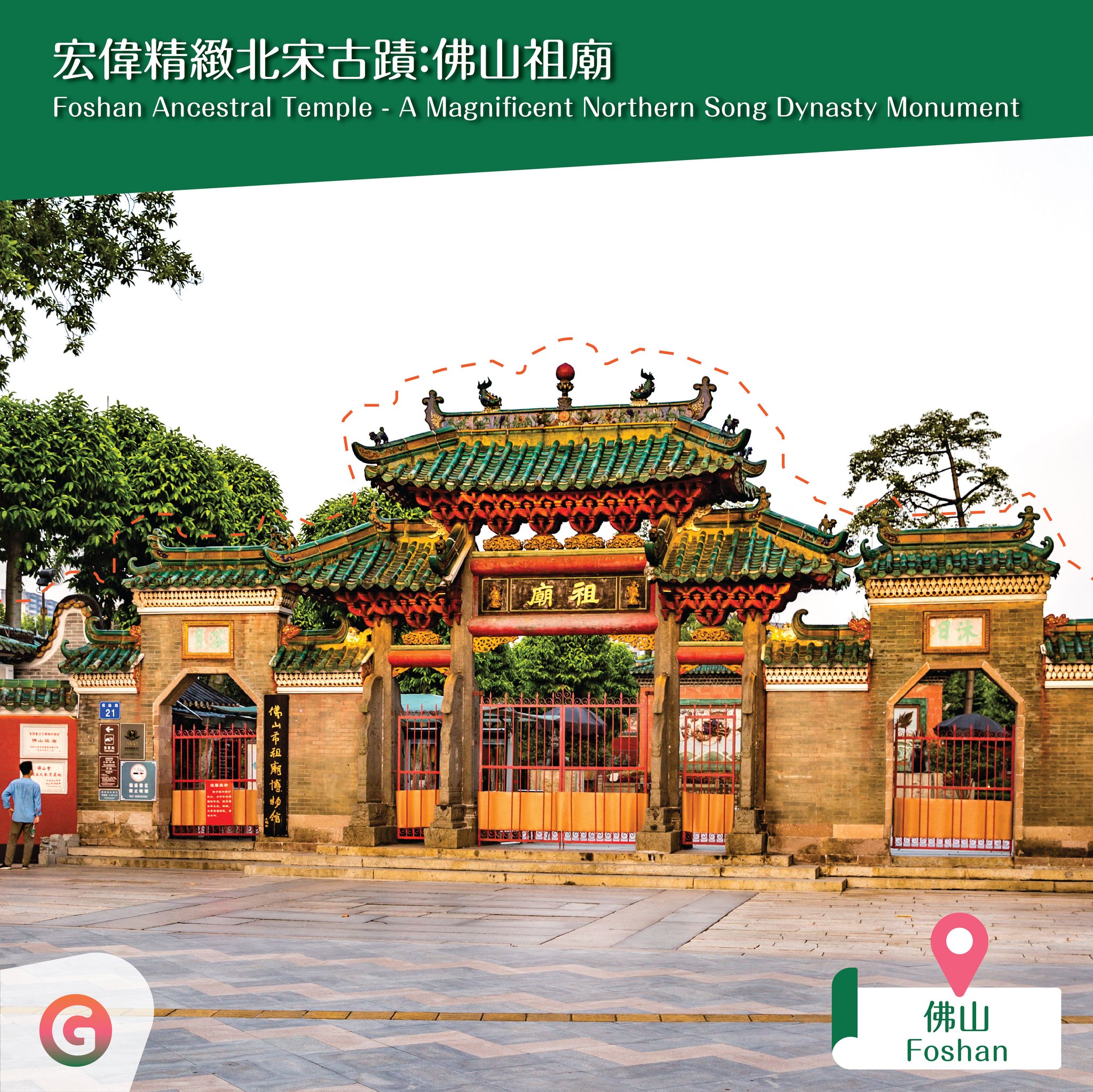 Hong Kong, China
By GreaterDive
1 Mar 2023
Foshan Ancestral Temple - A Magnificent Northern Song Dynasty Monument 👣
Foshan Ancestral Temple is classified as one of China's Major Historical and Cultural Sites Protected at the National Level. The Foshan Ancestral Temple's profound historical value and unique architecture design are definitely cannot miss out. 👀Located in Foshan city, the 32,000-square-metre temple has been refurbished over 20 times to reach its present appearance.

The design of the Foshan Ancestral Temple has been influenced by Lingnan architectural style in the Ming and Qing dynasty. The Wanfu Terrace is said to be the most elaborate and largest ancient theatre stage in the current Lingnan region and is instrumental to the development of Cantonese opera 🎤 The entire stage structure and design let performers and the audiences could be part of this heritage historical atmosphere.

🚄 Foshan could be your next vacation in Greater Bay Area, exploring the spectacular monuments.