【GreaterDive】Discovering the Underground Rock-Hewn Churches in Ethiopia⛪️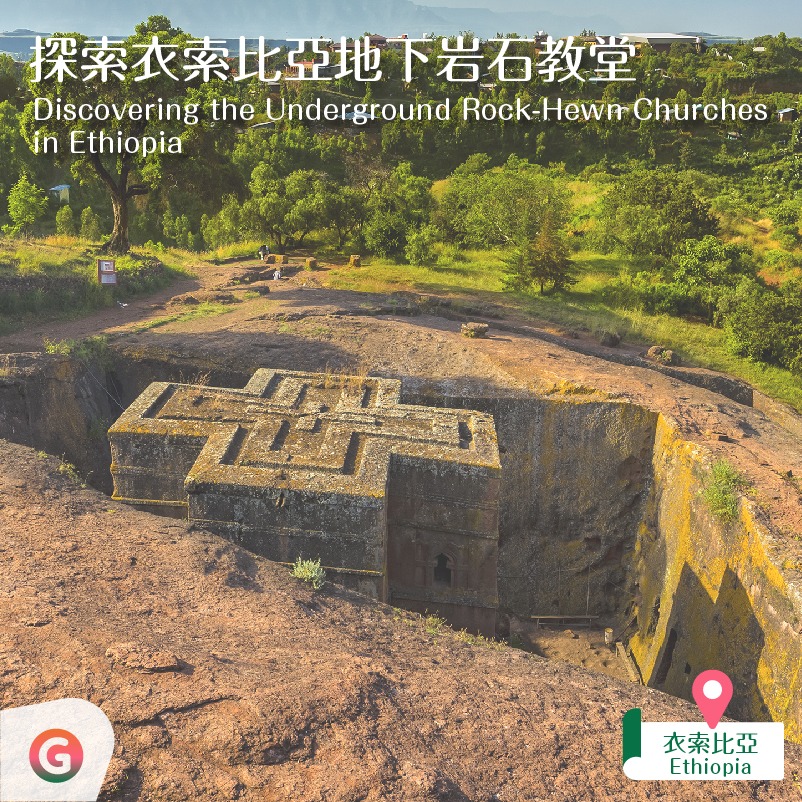 Ethiopia
By GreaterDive
3 Mar 2023
Discovering the Underground Rock-Hewn Churches in Ethiopia⛪️
While most tourists visit Africa for The Great Migration🐘, there is more to explore in this vast African plate. On the rocky plateau of Lalibela 2,600 metres above sea level in Northern Ethiopia, you will find 11 mystical Monolithic Churches hidden underground which are one of the very first UNESCO World Heritage Sites in history.

These 11 architectural wonders were built underground 40-50 metres deep and more than 900 years ago by the King of Lalibela, who visited the holy city of Jerusalem. It is believed the churches were carved out of rock by 20,000 workers over around 24 years😮
All churches are seemingly independent and yet all connected by rock tunnels and pathways. The world's largest rock-hewn church, Biete Medhane Alem; the only church with frescoes, Biete Maryam 🖼️; and the only church with a giant cross on the pinnacle, Biete Giyorgis, are among the most legendary sacred destinations for Eastern Orthodox believers. The churches still hold Sunday services weekly.