【Belt and Road Travel】Along the Ancient Silk Road in Gansu! The Must-Visit World Heritage Wonder Mogao Caves in Dunhuang and Zhangye Colourful Danxia Scenic Spot | GreaterGo
Weather forecast of China
09/27
WED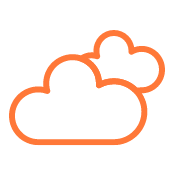 09/28
THU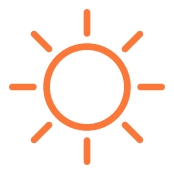 09/29
FRI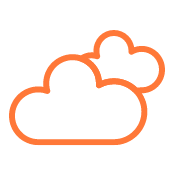 09/30
SAT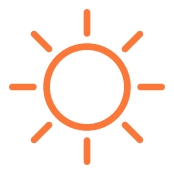 10/01
SUN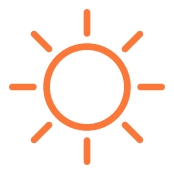 Share the article: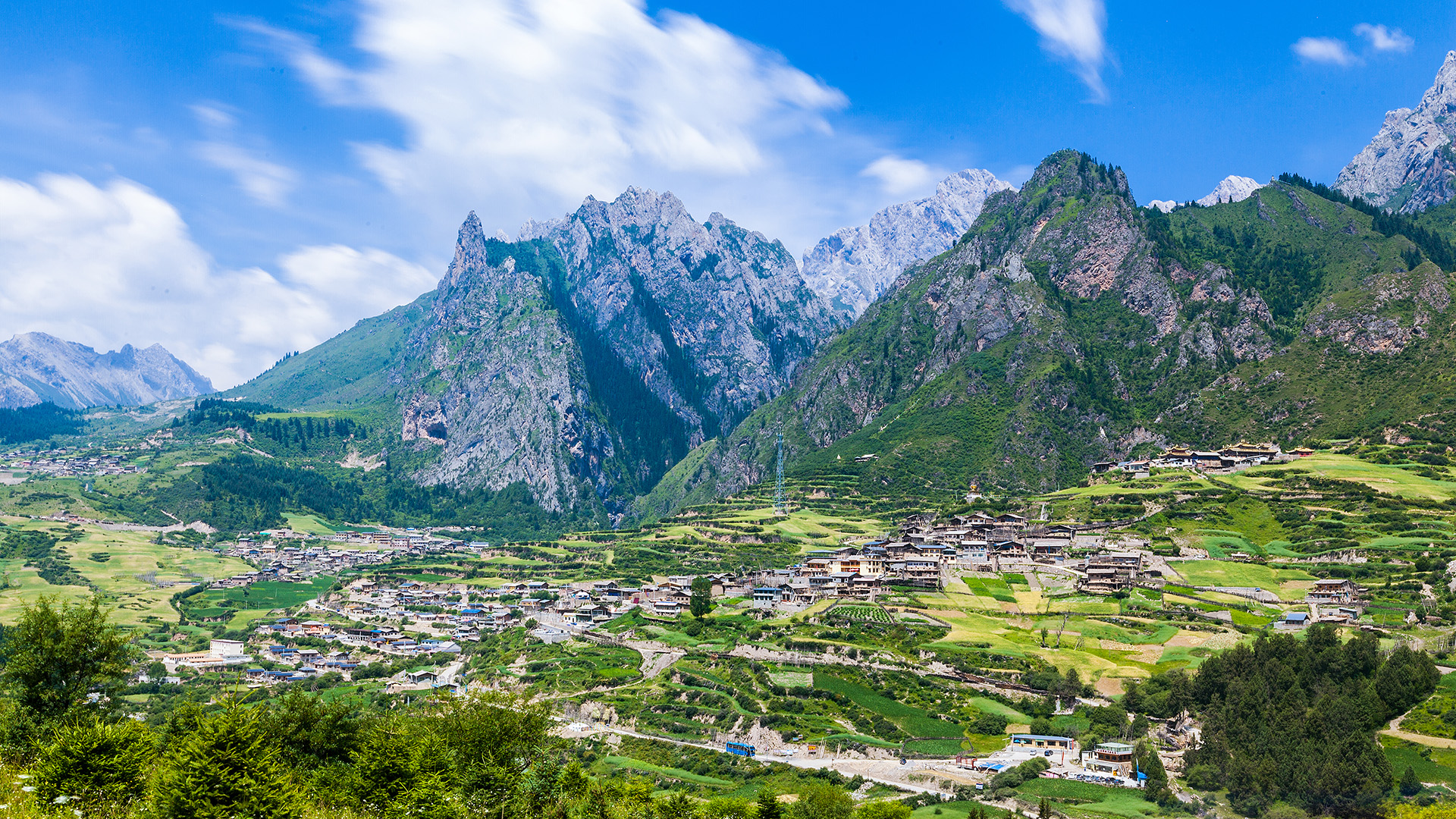 China
By GreaterGo Editor
31 Jul 2023
【Belt and Road Travel】Along the Ancient Silk Road in Gansu! The Must-Visit World Heritage Wonder Mogao Caves in Dunhuang and Zhangye Colourful Danxia Scenic Spot
Gansu is a captivating destination with abundant natural landscapes and cultural attractions, making it an excellent choice for travelling. Dunhuang and Zhangye are two famous cities in Gansu that showcase multiple world heritage sites and breathtaking beauty, such as Mogao Caves, Zhangye Colourful Danxia Scenic Spot, and Qilian Mountains. This time, 【GreaterGo】 takes you on a journey to uncover the allure of the ancient Silk Road in Gansu, immersing you in China's profound ancient history and culture while enjoying the magnificent beauty of nature.
Embark on a journey to Dunhuang, the pearl of the Silk Road
Dunhuang Tourist Attractions 1. The World Heritage Site: Mogao Caves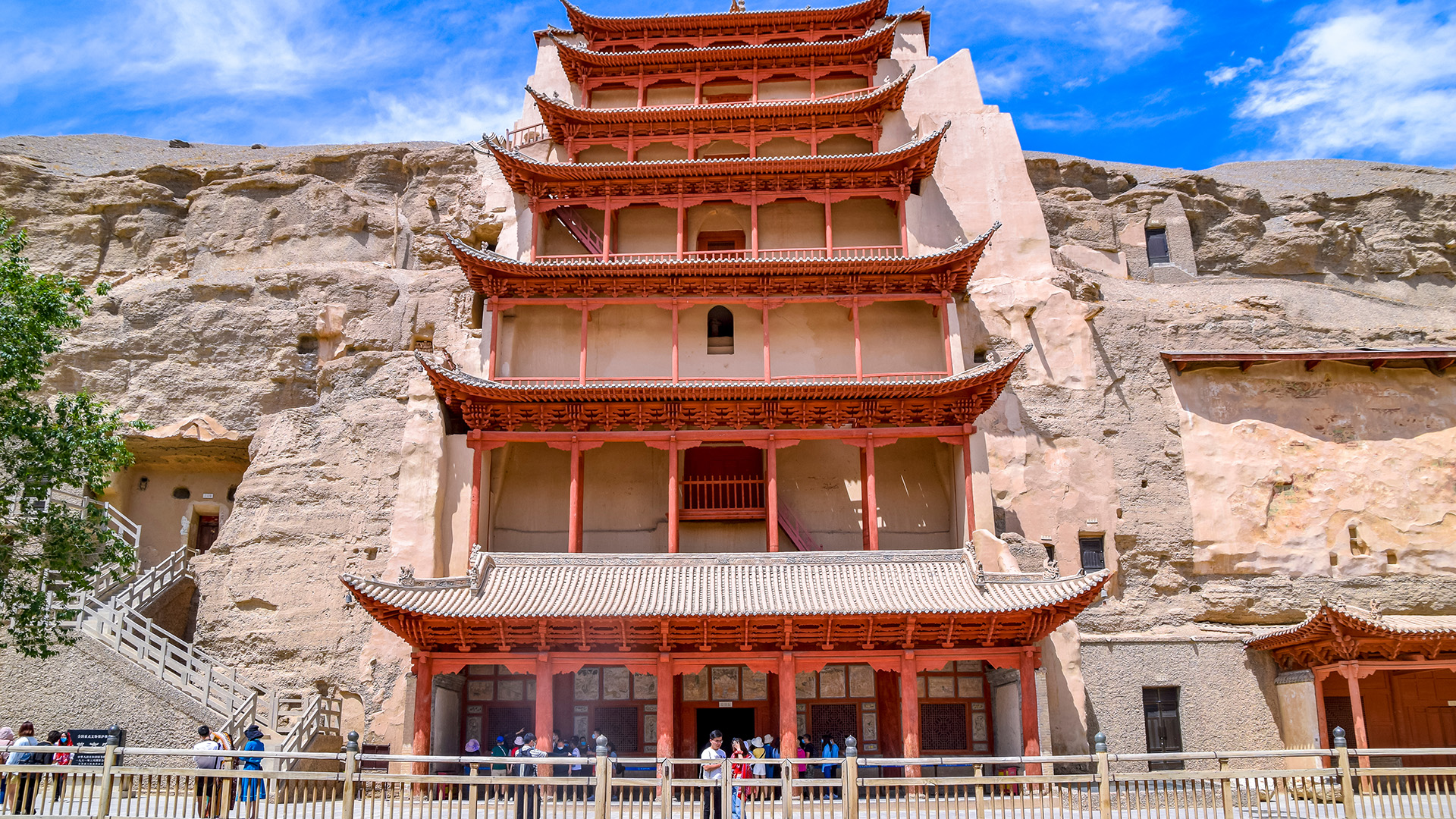 Situated at the western end of the Hexi Corridor in Gansu Province, Dunhuang is an important stop along the Silk Road. Here, you will find the renowned World Heritage site Mogao Cave, China's most significant Buddhist art treasure and one of the country's three major rock-cut architecture. Also known as the "Thousand Buddha Caves", the Mogao Caves house a collection of 492 caves adorned with murals, sculptures, portraits, and sutras from various dynasties, showcasing the beauty of ancient Chinese art. Stepping into the Mogao Caves, you will be immersed in the richness and profoundness of Chinese culture, experiencing an artistic feast in Dunhuang.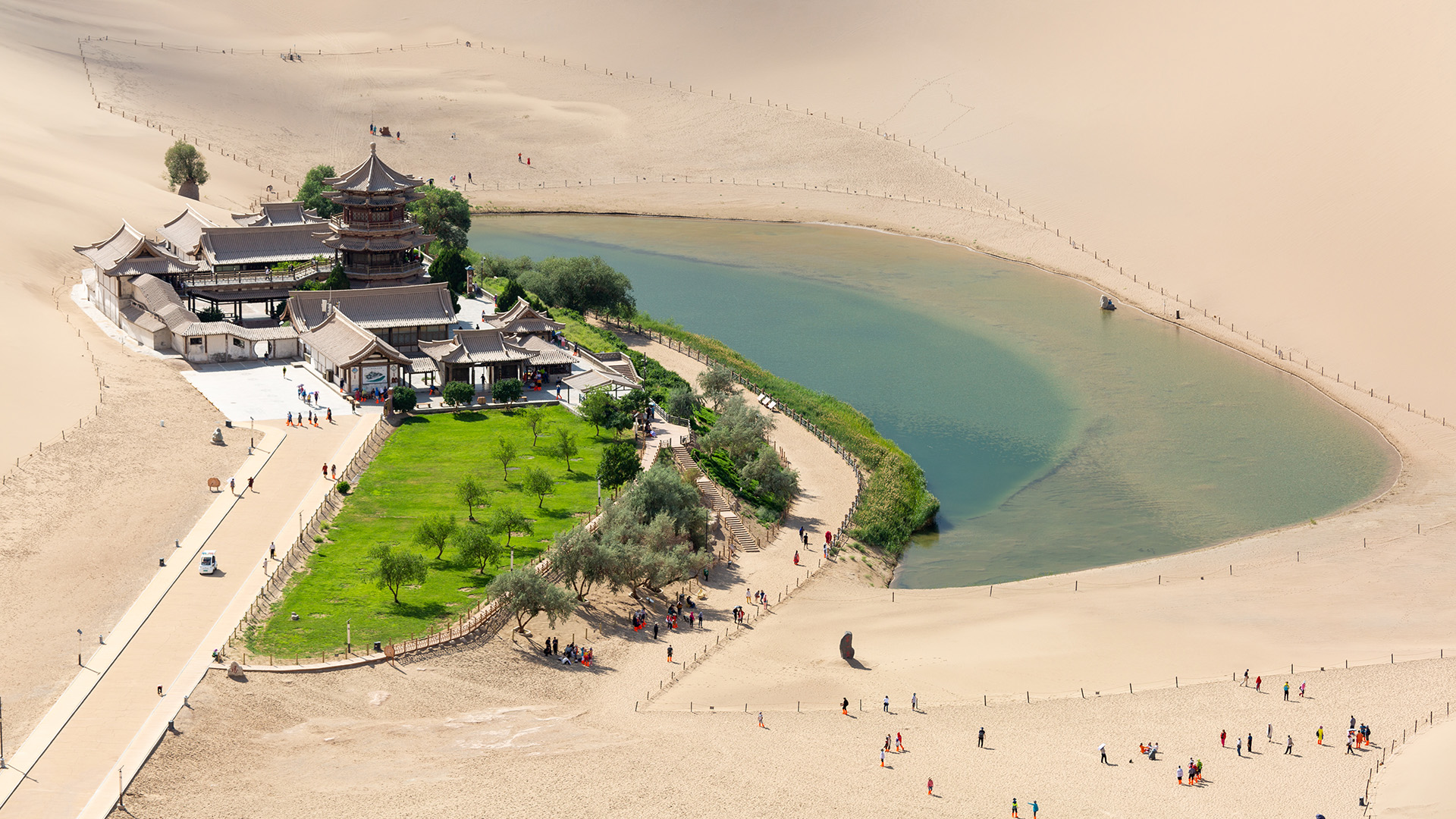 The Mingsha Mountain and Crescent Spring in Dunhuang captivates visitors with its unique desert landscape and rich cultural history. Renowned as the "Coexistence of Mountain and Spring, Sand and Water," it has earned a reputation as one of the extraordinary sights beyond the Great Wall. As its Chinese name suggests, the Mingsha Mountain produces a sound when the sand is moved by the wind. Despite the wind's constant reshaping, the mountain maintains its height and unchanging form. The Crescent Spring, resembling a crescent moon, is surrounded by sand dunes but remains untouched by shifting sands. If you are a snap-happy traveller, visiting Dunhuang lets you step onto the golden sands and capture your own stunning beauty.
Visiting Zhangye, formerly known as "Ganzhou"
Zhangye Tourist Attraction 1. Spectacular Natural Wonder: Zhangye Colourful Danxia Scenic Spot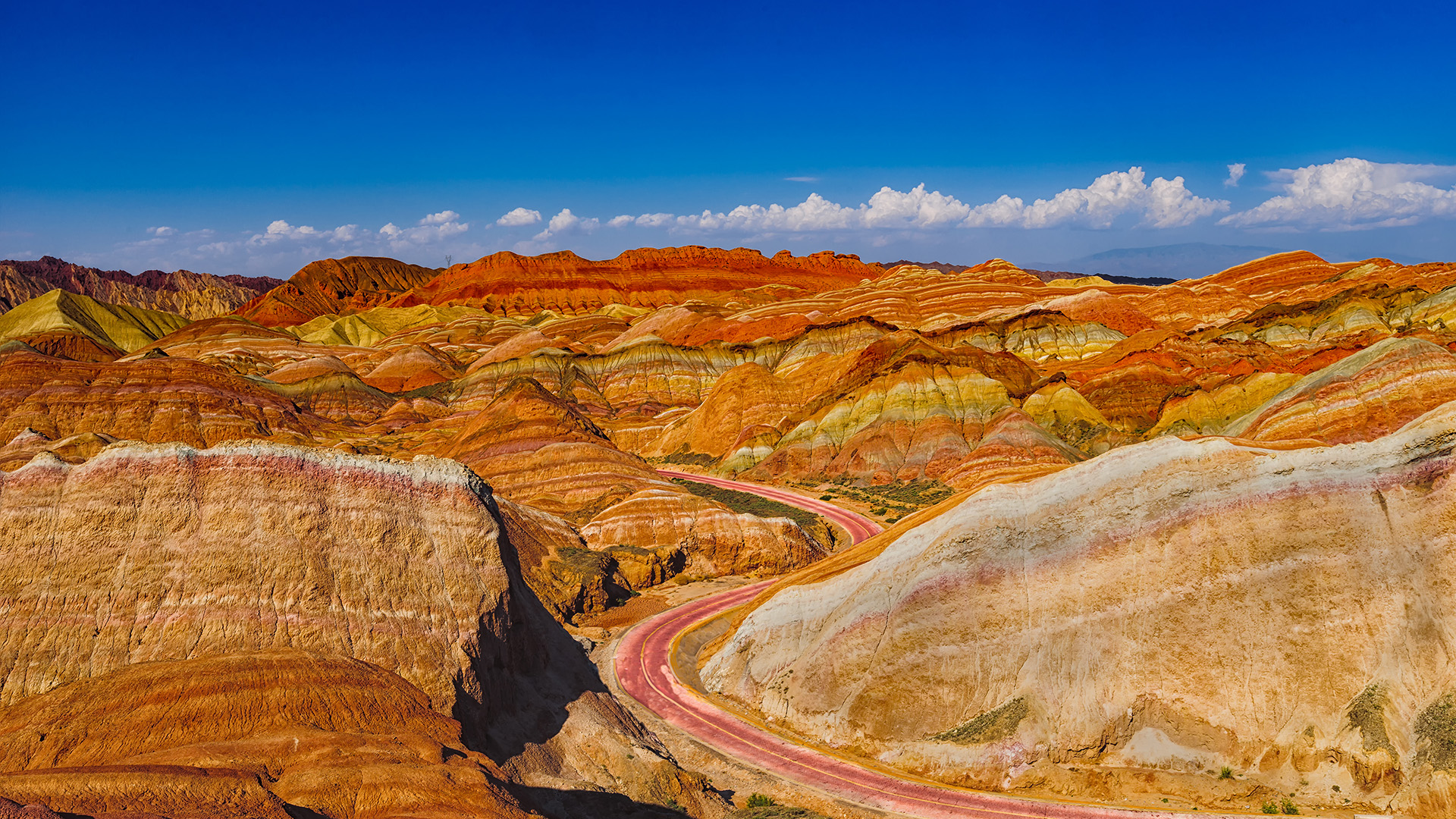 Located in the middle of the Hexi Corridor in Gansu Province, Zhangye is an important city along the Silk Road. The Zhangye Colourful Danxia Scenic Spot is highly acclaimed as a 5A National Tourist Attraction in China. Within the area, you will find a variety of unique land formations made of red gravel, sandstone, and mudstone. The cliffs, peaks, and ridges display vibrant shades of crimson and reddish-brown. Under the sunlight, the extraordinary shapes and impressive beauty of the mountainous landscape will leave you in awe. Stepping onto the Danxia landform in Zhangye, you will be treated to magnificent views created by nature's amazing craftsmanship, making it an unforgettable experience.
Zhangye Tourist Attraction 2. Explore the Highland Scenery of Qilian Mountain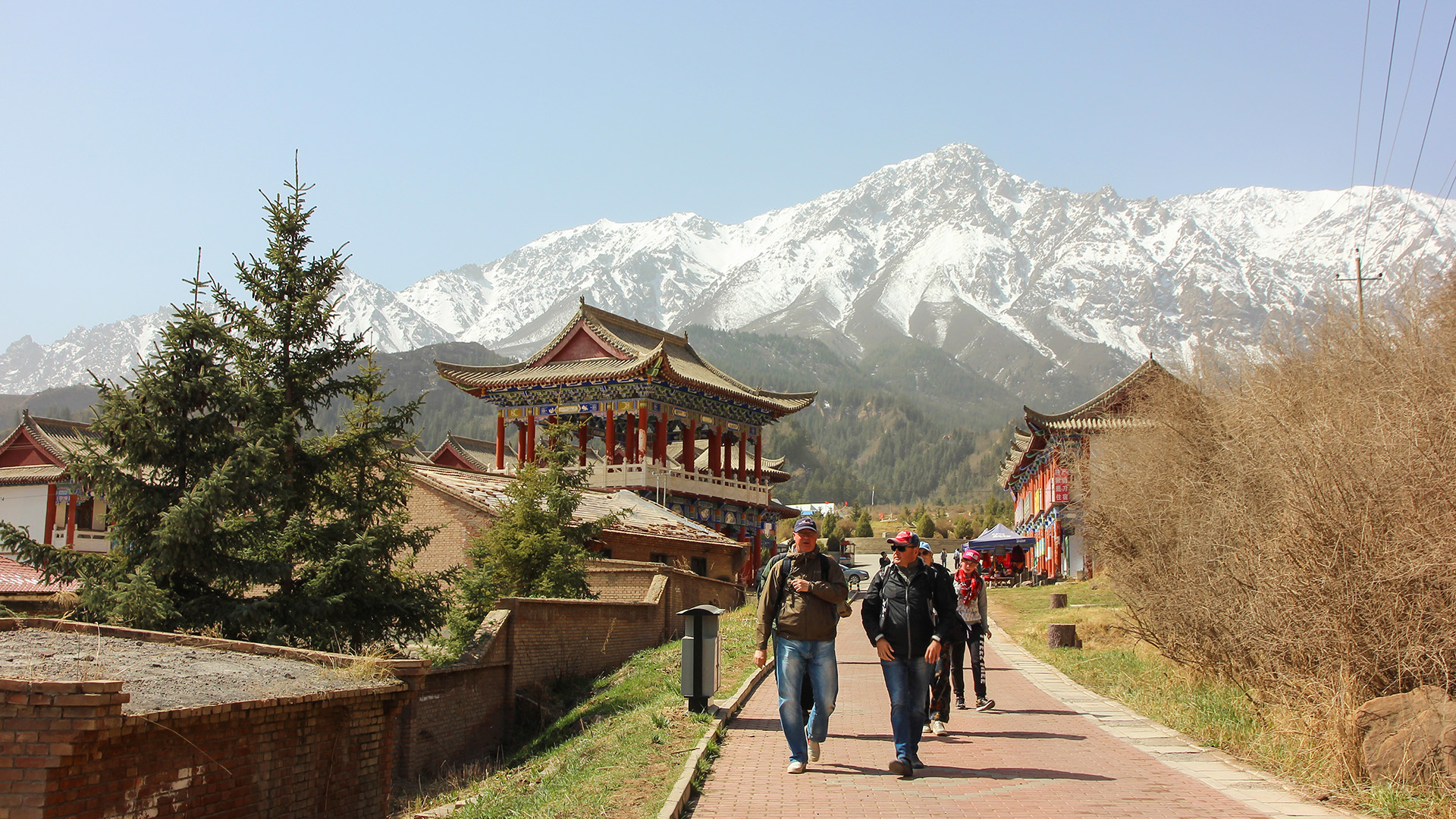 Looking to embrace the tranquillity and beauty of nature? Why not visit the Qilian Mountain in Zhangye City, where you can walk on the grasslands and immerse yourself in the power of nature? Situated at the convergence of the Qinghai-Tibet Plateau, Loess Plateau, and Inner Mongolia Plateau, Qilian Mountain offers stunning views of towering mountains and captivating landscapes. The mountains are adorned with blooming rapeseed flowers in July, creating a stunning golden sea. Moreover, the Qilian Mountain boasts a diverse and abundant ecosystem. You can spot wild horses galloping freely, observe yaks and Tibetan antelopes from a distance, and appreciate the unique beauty of lush greenery and clear waters.
Want to know more about travel destinations along the Belt and Road? Read more travel articles from 【GreaterGo】to discover detailed information about Belt and Road related countries and regions.
【GreaterGo】- Travel Tips for the Belt and Road Related Countries and Regions
When is the best time to visit Gansu?
The best time to visit Gansu is between the summer and autumn, from May to October. Dunhuang and Zhangye have a dry climate with large temperature differences between day and night.
What souvenirs can you buy in Gansu?
When visiting Gansu, you can find a variety of delicious food and unique products that make great souvenirs. Popular choices include Dunhuang jujube, small camel figurines, and ethnic minority hats.