City of youth, City of vigour — Zhuhai welcomes you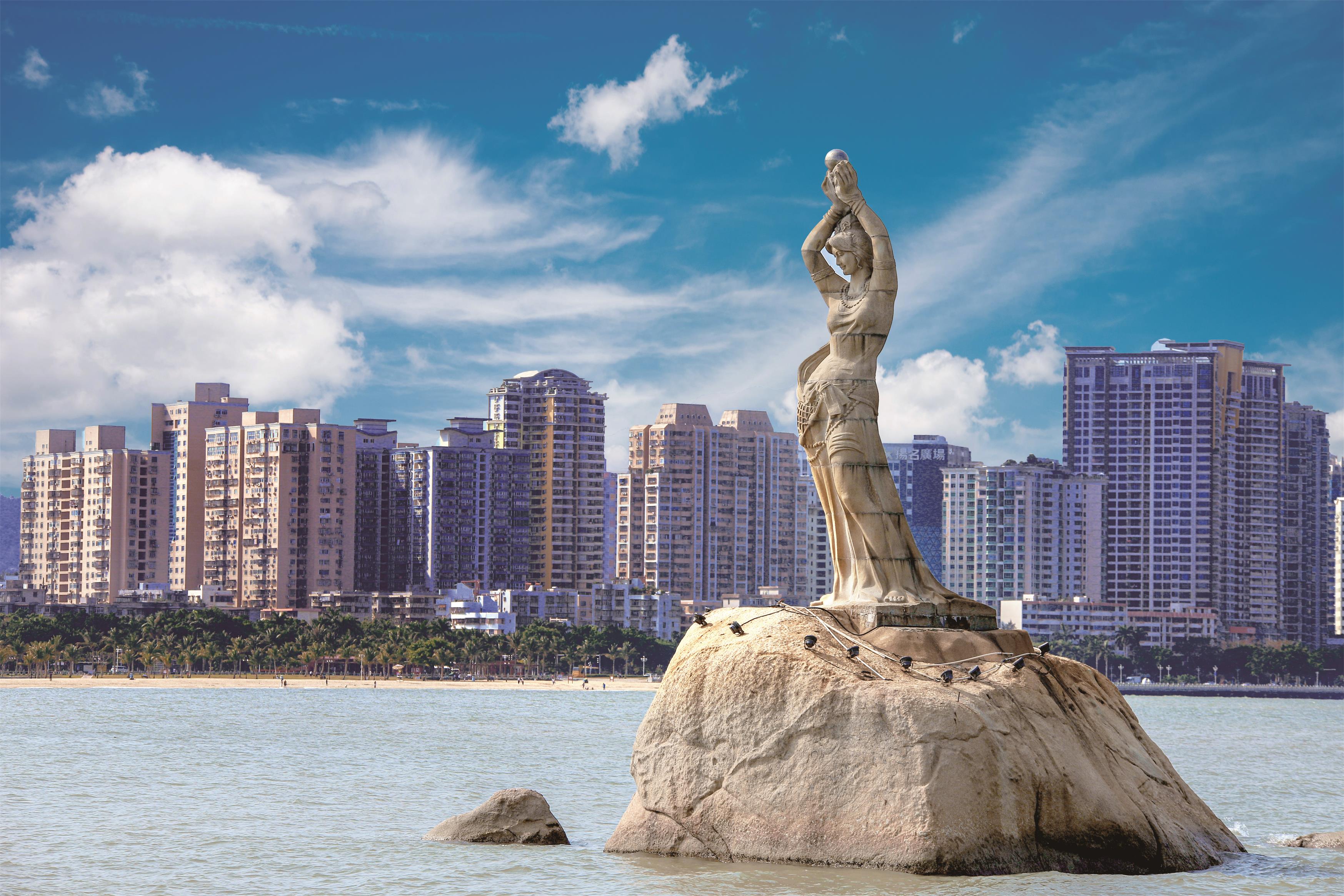 China
By Zhuhai Municipal Culture, Radio, Television, Tourism and Sports Bureau
5 Jan 2023
City of youth, City of vigour — Zhuhai welcomes you
Zhuhai at a glance
Located in the Pearl River Delta Estuary, Zhuhai borders Macao by land and looks upon Hong Kong across the sea. The creation of the Hong Kong-Zhuhai-Macao Bridge makes Zhuhai the only city in the Mainland adjoining Hong Kong and Macao on land. While the Special Economic Zone enjoys rapid growth, it also features stunning coastlines, peaceful islands, tranquil suburbs and vast greenery.
 Despite being a migrant city with residents from all over China, Zhuhai has also preserved its local cultural heritage. You can sample Chinese and Western delicacies as well as seafood dishes made with recipes passed down the generations.
Along with beautiful urban and countryside scenery, international standard golf courses, national award-winning hot spring resorts, world-class theme parks and tropical island getaways, Zhuhai also hosts major events like Airshow China, China International Circus Festival and WTA Elite Trophy.
City of youth, City of vigour — Zhuhai welcomes you.
 
Lovers Avenue

Lovers Avenue (Qinglv Lu) stretches sensually along the coastline of eastern downtown of Zhuhai. It is 28 km long and incorporates five lovely bays presenting gorgeous sceneries and romantic emotions. Located at one of the bay along Lovers Avenue, the Statue of Fisher Girl is a symbol of Zhuhai. A masterpiece of China's renowned sculptor inspired by a local fairy tale. 
Shaped as scallops to represent the brilliant sun and entrancing moon, another landmark that cannot be missed along Lovers Avenue is the Zhuhai Opera House. It is the first on-island theater in the Chinese mainland and endowed with world-advanced acoustic-optic and stage technical effects for broad-scale musical drama and opera.
 
Chimelong Ocean Kingdom
Whale Shark Aquarium
Located at Chimelong International Ocean Resort in Hengqin, Zhuhai, Chimelong Ocean Kingdom brings together innovative design and excellent theme park management to bring guests an unforgettable adventure with rare and exotic creatures from the land and sea as well as premium amusement facilities and amazing performances.
 The vast park comprises the Whale Shark Aquarium — the biggest aquarium on the planet which has made five Guinness World record entries. There are also large outdoor events such as the float parade and an incredible fireworks finale over the Hengqin Ocean Lake for visitor to enjoy.
Wanshan Archipelago
Dong'ao island
Situated in the South China Sea, to the south of the opening of the Pearl River estuary and Hong Kong, Wanshan Archipelago have 105 islands. Of which, Dong'ao island is in the center of the Wanshan Archipelago and a must-visit place in Zhuhai. It was settled as early as the Shang Dynasty (16th to 11th century BCE). Chongcheng Castle, Beacon Tower, and rock carvings of the Qing Dynasty (1644-1911) stand witness to historic times along the sea frontier in South China. The premium Gree Dong'ao Hotel resort (formerly Club Med resort) and other upscale hotel projects have developed Dong'ao Island into a model for All-for-One tourism of Zhuhai. The unique seaside resort is envisioned as an international high-end ecological tourism zone for wedding receptions and honeymoons, healthcare, and parent-child entertainment.