【GreaterDIVE】Unveiling the jewel of the Middle East - Qatar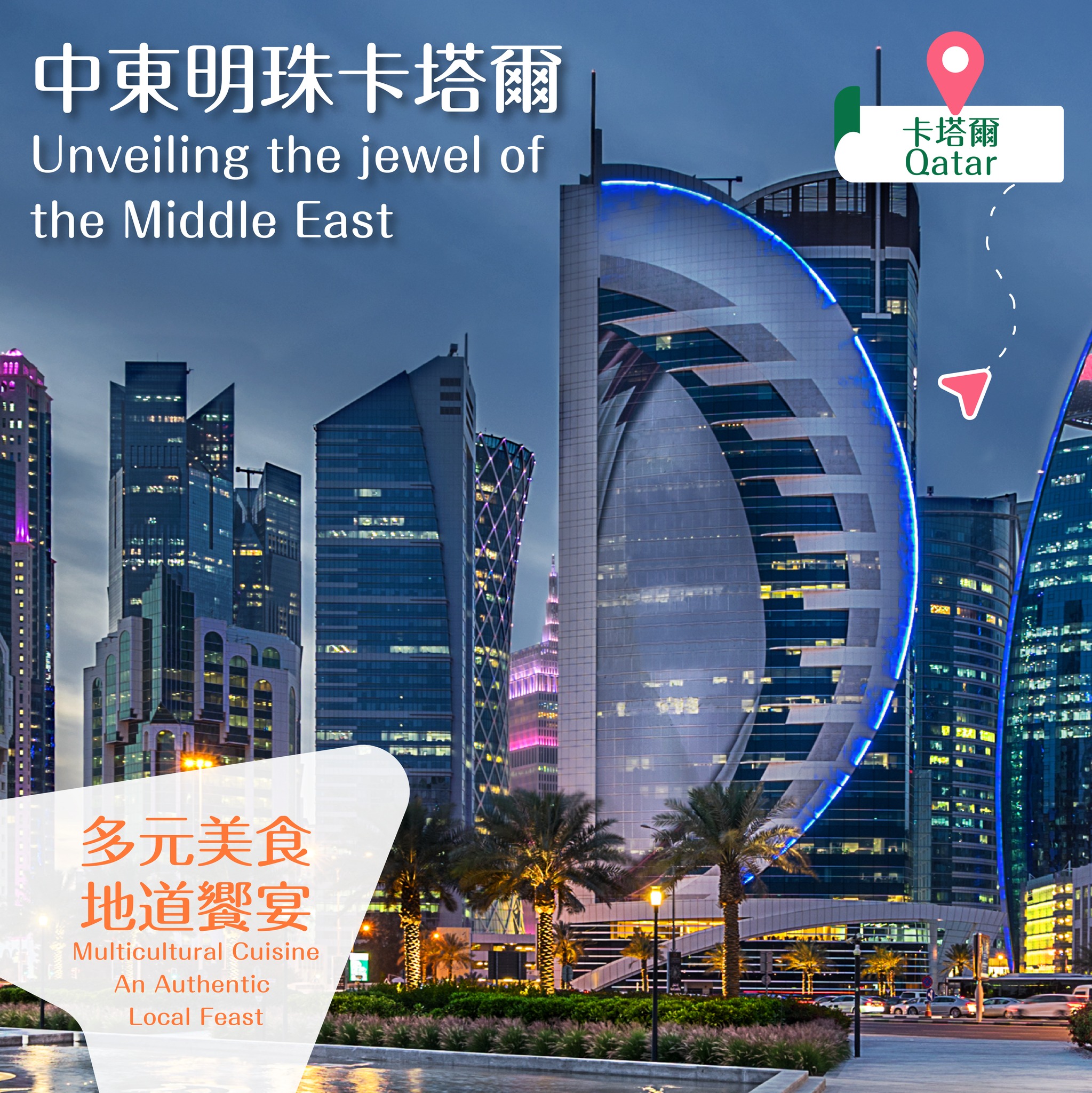 Qatar
By GreaterGo Editor
16 Jan 2023
Unveiling the jewel of the Middle East - Qatar
Located in the Middle East, Qatar is home to the 2022 World Cup ⚽️, where perfect for your next travel adventure.
 
照片說明
Must-see and must-try
Multicultural cuisine - an authentic local feast
A unique blend of Arabian, North African and Indian cuisine - the combination of spices and stews will surely open up your taste buds.
Special attractions - a fusion of old and new.
From the soaring Aspire Tower to the deserted Zubara Fort, Doha is where old heritage meets the modern. 
Ultimate fun - extraordinary experiences
Visiting the world's only Indoor Angry Birds theme park or taking on an outdoor adrenaline-pumping dune bash safari and are just a few of the exciting activities you can experience in Qatar.
Exotic souvenirs - a local adventure
Experience the daily life of Qataris and discover local souvenirs such as exotic spices and Persian carpets at the Souq Waqif market.