[Hidden Gem in the Belt and Road] The must-see natural wonder of Peru: Rainbow Mountain | GreaterGo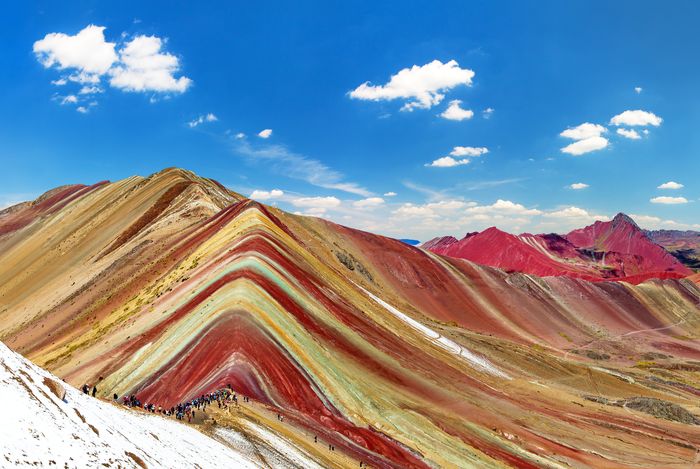 Hong Kong
By GreaterGo Editor
20 Dec 2022
[Hidden Gem in the Belt and Road] The must-see natural wonder of Peru: Rainbow Mountain
Peru, one of the countries along the Belt and Road, is situated in the western part of South America. It has become popular among tourists in recent years, offering a vibrant culture of South America to visitors.

Peru is also known as the "New World of Delicacies". Peruvian cuisine can be divided into three branches: seaside (seafood), mountain (wild meat), and rainforest (Amazon freshwater seafood), impressing you with a plethora of fresh seafood and meats!
On the other hand, Peru also preserves its traditional and precious ancient Inca culture and magnificent natural landscapes. A journey to Peru will definitely open your eyes.
Rainbow Mountain: The breathtaking scenery at an altitude of 5,200 metres

The ancient Inca citadel Machu Picchu is one of Peru's most popular tourist attractions. Apart from this familiar UNESCO World Heritage Site, Rainbow Mountain, on a staggering sea level of more than 5,200m, has become another popular hiking destination in recent years. Its height is only second to the 5,364m-high Mount Everest. Also known as the Mountain of Seven Colours, Rainbow Mountain is a work of art by Mother Nature - it is made up of layers of colours, forming a fairyland-like magical and mysterious scenery.
Thousand years of evolution: the magical landscape Danxia landform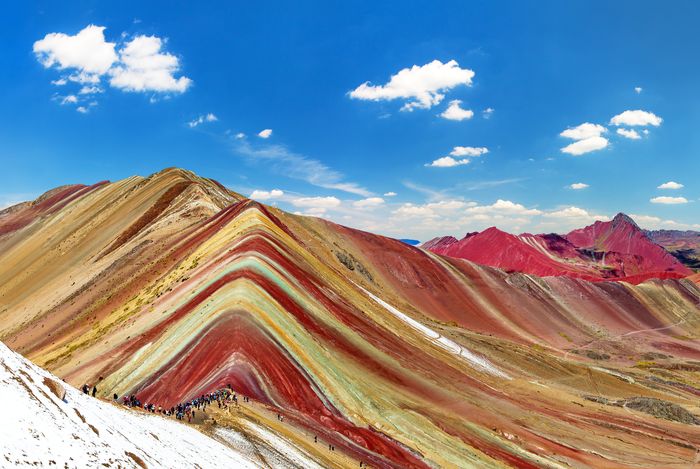 The formation of the multi-coloured mountain is called the "Danxia Landform" phenomenon. The red rocks deposited inland underwent geological changes and water erosion over thousands of years, forming the red mountains. Years after years, today's magical scenery is formed.
Horseback riding tour: Ride across the majestic landscape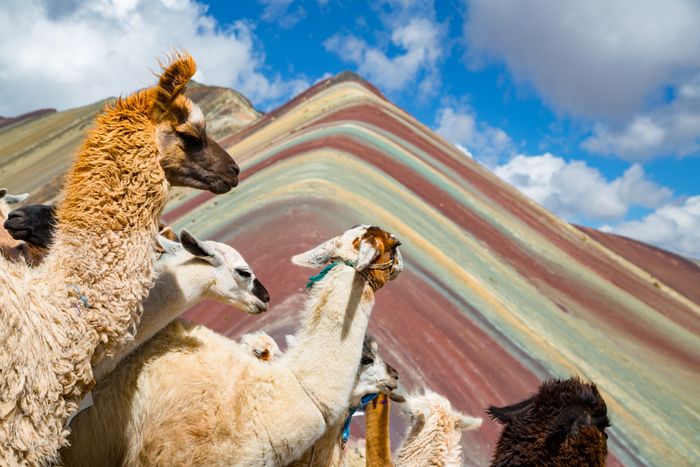 The magnificent rainbow-like scenery, and the lovely alpacas will definitely make your hike full of laughter. Horseback riding is an option for those worried about their physical strength of hiking to the top. Go horseback riding through the scenic terrain and admire the golden sun shining on the seven colours!
Hiking on Rainbow Mountain at an altitude of 5,200m is definitely a challenge for you. Don't miss out and create your spectacular moments in Peru!
GreaterGO -  Rainbow Mountain Peru Travel Tips
Transportation in Rainbow Mountain
It takes about 5-6 hours to drive back and forth from Cusco, and about 5-6 hours to walk up and down the mountain.
Hiking distance
It is a 10 km round trip from the trailhead to the summit. Note that the trailhead is 4,450 meters above sea level, and the summit is 5,020 meters in altitude.
Precautions of Rainbow Mountain Peru Travel
As you travel higher, the air pressure and oxygen levels decrease, so be equipped for altitude sickness and the weather if you don't acclimatize.
Stay tuned with GreaterGo for the latest offers and news!