【GreaterDive】Discover the Vibrant Summer in Jiangmen
Weather forecast of Jiangmen, China
09/27
WED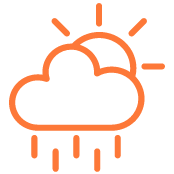 09/28
THU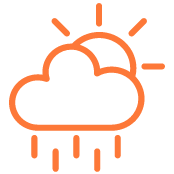 09/29
FRI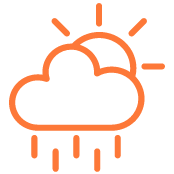 09/30
SAT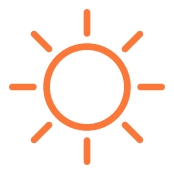 10/01
SUN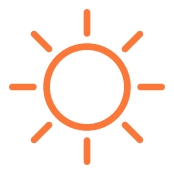 Share the article: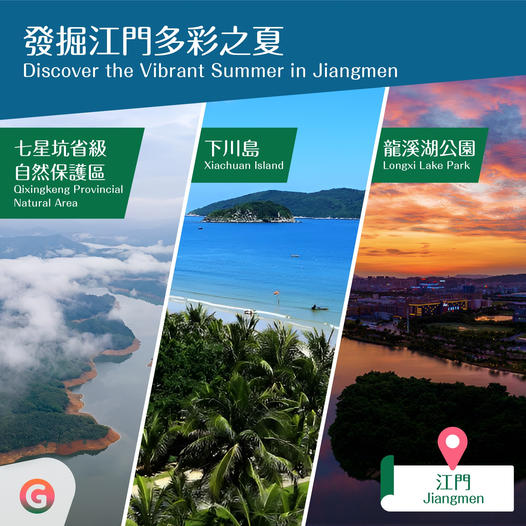 Jiangmen, China
By GreaterGo Editor
28 Aug 2023
Discover the Vibrant Summer in Jiangmen
Make the most of your summer holiday by embarking on a quick journey in Greater Bay Area to discover the picturesque beauty of nature in Jiangmen!
​
Green Forest: Qixingkeng Provincial Natural Area
This untouched forest has an exceptional natural ecological environment. With green hills resembling islands and misty clouds like a sea, it looks like a magical paradise.
​
Blue Seaside: Xiachuan Island
Xiachuan Island is a small sea island with crystal clear waters stretching endlessly, presenting a stunning view that adds a cool touch to your summer.
​
Orange Sunset: Longxi Lake Park
Apart from the forest and island in Jiangmen, you can encounter a romantic sunset with hues of orange, where the colourful twilight blends harmoniously into the cityscape at Longxi Lake Park in the Jianghai Area.
-
Follow our latest one-stop tourism resource platform【GreaterGo】for more information and inspirations to satisfy your wanderlust!
Jiangmen Travel
​