Elaborate on the glory of the "Khmer Empire" in the past - Angkor Wat in Siem Reap, Cambodia | GreaterGo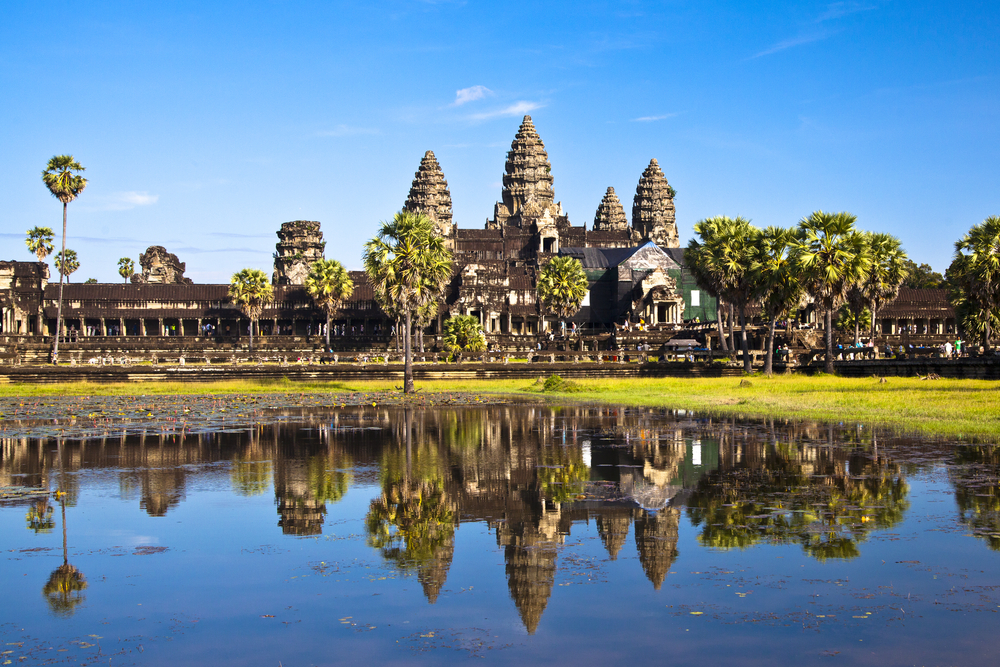 Hong Kong
By GreaterGo Editor
23 Dec 2022
Elaborate on the glory of the "Khmer Empire" in the past - Angkor Wat in Siem Reap, Cambodia
Angkor Wat is considered by a majority of tourists as the most appealing place in Cambodia. Being one of the largest temple complexes in the world, Angkor Wat has long been the symbol of the country, appearing on both the national flag and national emblem. Angkor Wat is only a part of the ancient Angkor, the capital city of the Khmer Empire over a thousand years ago. Angkor is a very important archaeological site that contains many remains of heritages including temples. It reveals the rise and fall of Hinduism in the Khmer Empire and the change of its national religion to Buddhism. By visiting Angkor Wat, visitors can see the treasure of the Khmer civilisation.
In the 15th century, Angkor was abandoned by the Khmer King Ponhea Yat, who moved the capital to Phnom Penh. Since then, people started to forget about Angkor, which became part of the jungle as a result. As the Europeans started their spice trade in Southeast Asia, they as well explored the heritage sites. This marked the beginning of the revisit to Angkor. In the early 20th century, archaeologists from the French School of the Far East officially began the restoration of Angkor. The restoration process was halted temporarily due to the civil war but resumed after the end of it. In the 1990s, the restoration work basically completed, attracting tourists from all around the world to admire this former capital. Covering an area of more than 400 square kilometre, Angkor Archaeological Park houses remains of dozens of temples and palaces, with some still undergoing restoration.
You cannot miss Angkor Wat, which was once the Holy City where only priests of Hinduism were allowed to worship the deities and the late kings. In Angkor Wat, you will be surrounded by exquisite stupas, statues as well as spectacular defensive walls and moats. It makes you feel as if you are in a scene depicted in a novel or movie, not to mention that Tomb Raider was filmed there. Phimeanakas in Angkor Thom and Banteay Srei nearby are also worth a visit. Angkor will present to you both exquisite and spectacular sides of it.